NOW ACCEPTING SUBMISSIONS
We are now soliciting proposals for our 2020 season! We're seeking proposals from directors or ensembles for production in the spring (mid-March - late April) of 2020 in NYC. Proposals should include:

1) A play that is either a non-Folio variant of a play by William Shakespeare or a play by one of Shakespeare's contemporaries with a running time of about 90 minutes (cut or uncut).
2) An argument for the play that addresses why the play needs to be seen now, and the director's / ensemble's personal connection to the play and what they most wish to explore.
3) A director's / ensemble's resume with links to online portfolio sames.
Please email proposals to artistic director Tony Tambasco at
tony@badquarto.org
. Please submit any attachments as a pdf. To be considered for spring 2020 production, please be sure to email your proposal by
30 November 2019
.
Please note that Bad Quarto Productions is committed to casting diversity of all kinds in its productions, and does not discriminate on the basis of race, religion, gender, ethnicity, sexual orientation, gender identity, or personal or political philosophy. By submitting a proposal, you agree that you either share those principles, or at the very least that you will honor them in your work with us.
All proposals that meet the above criteria will be considered, but due to the volume of responses we anticipate receiving, we regret that we will not be able to respond to all submitters.
Stay tuned for an announcement about our Fall 2019 Production!
Bad Quarto Productions is committed to developing a better understanding of the work of William Shakespeare by shedding a light on the dingy corners of Shakespearean text. We do this especially by performing the rarely done plays of the English Renaissance using the staging conditions available to an early modern playing company.
This means performing both the lesser known versions of Shakespeare's plays (like the 1594 quarto The Taming of a Shrew and the earliest printed version of Hamlet alongside the works of other writers that shared the stage, like the anonymous 1608 play The Merry Devil of Edmonton and the early Beaumont and Fletcher play Cupid's Revenge.
We also perform new plays and modern plays (because new plays and contemporary works were a prominent feature of the early modern stage) using Shakespeare-esque staging conditions to help us better understand these plays, and the nature of theatre: both Shakespeare's and our own.
Bad Quarto Productions is proud to be a member of The Shakespeare Theatre Association and The Indie Theater Fund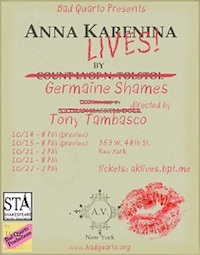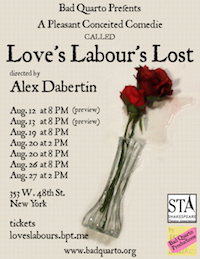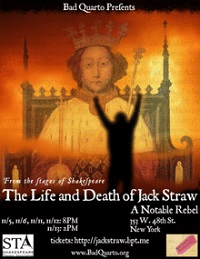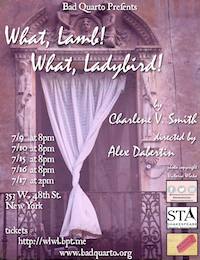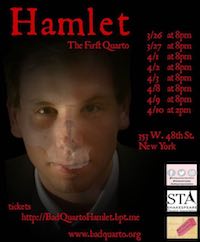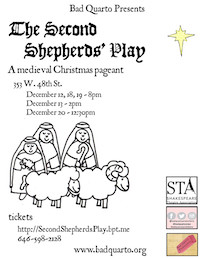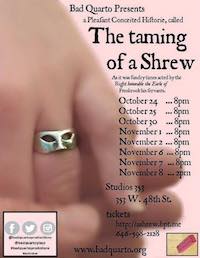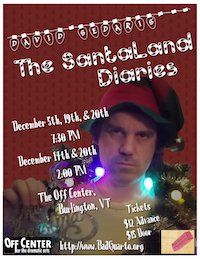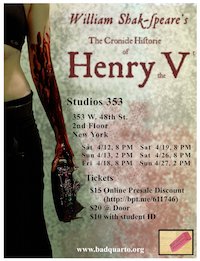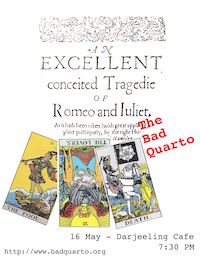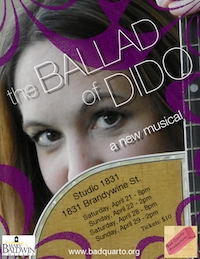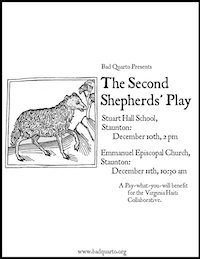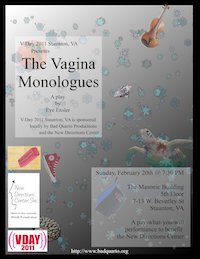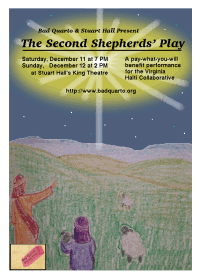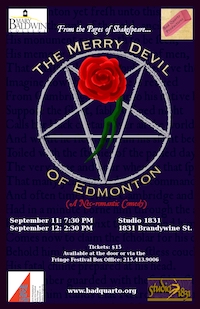 Ways you can connect with Bad Quarto Productions...